The lovely Claire at HeartHandmade is hosting a giveaway! I really didn't want to post this because I would really like to be the winner :), but I had to share.....for one, because it's one of the ways to be entered (don't judge me!! haha), and for two all the stuff is abso-frickin-lutely adorable!!! There's a vintage book (squee!!) written in German, a blackboard sign and blue chalk, 3 clothespins, CUTE sheep eraser (quite possibly my fave!), butterfly magazine cutouts, and doilies!!!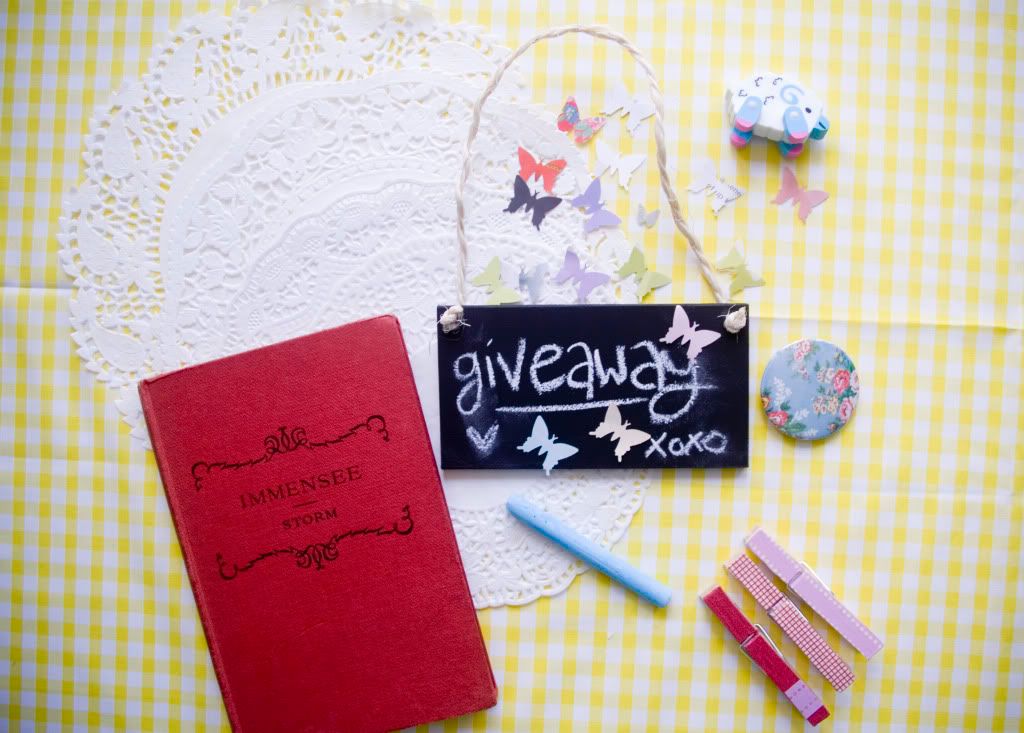 How cute is all this?!?!?
I know that I don't have many followers but I still wanted to get the word out about this giveaway!! You should really check out Claire's blog too!! She's an amazing talent! Her blog is
Heart Handmade
, which really has some awesome handmade items! I found her through yet another blog that I follow, they featured her free recycling labels!! Perfect for me since I'm such a recycle freak! (So, all I used in this paragraph was exclamation points.....do you think I'm a

little

excited???)
I have fallen WAAAAY off with blogging as of late....but being without an internet connection at home kind of hinders that. Sooo....I'm doing this quick post from work and I will be getting connected to the net tomorow! Yay!